I know! I am just about 30 and have never been to a real wedding...sad, right? It is, but I had the time of my life. It was seriously the most fun I have had in years! And there is noting better than spending time with friends and family!!! And did I mention how handsome my little man looked in his tuxedo?! Adorable is an understatement! I might be biased, but I'm pretty sure he's the cutest kid I've ever seen!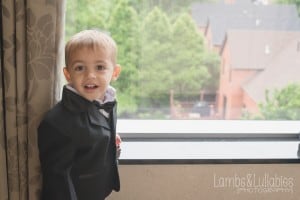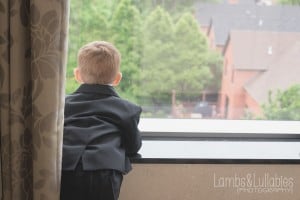 On another note, I am usually the person with the camera up to my face for an entire event. I had multiple opportunities to photograph the bride, the happy couple together, the bridesmaids...and so on...and who did I photograph? The kids 🙂  I always gravitate toward the kids!! All of you mommas out there know why! They are the most interesting and fun. They are always doing something outrageous, funny, awkward, or cute...always! And so I pulled my camera out when the kids (my son, the ring bearer, and Lucy, the flower girl) were being really cute in the Limo. Here are a few of my favorites: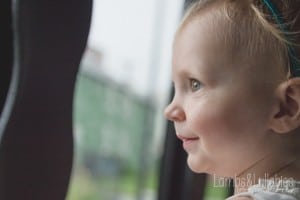 And how cute is that last one!! The two little one's are all dressed up and ready to go, but hesitantly looking out the window to figure out what is going on. I'm so glad I didn't miss that moment! Now you ask, "How did they do?" They did surprisingly well getting down the aisle! After we walked down the aisle, we sat in the front and watched Frozen (Lucy's favorite) silently, and I fed my little man half-melted, soggy Tootsie Rolls that I had shoved in my dress. Lol! And it worked great. Chocolate is my secret weapon! We had only a few random, loud outbursts from them and we were super proud at how well they did. And no wedding post would be complete without a photo of the bride 🙂  And while my settings weren't ideal, and the bride is a little out of focus, I love this photo and know the rest of the bridesmaids will, too (besides Tiffany because your head is hidden 😉 )!




Congratulations Becky and Jim!!!!!! Please comment below on your favorite moment from Becky and Jim's wedding or a funny moment from a wedding you attended! If you would like to download a copy of these photos for yourself, or buy prints,
here is a link to the online gallery
🙂